This weekend was fantastic. I wrapped things up at my now-former job, started getting work done on my new tattoo, and ate a lot of great food. Best of all, my brother and his girlfriend came down to visit, which gave me an excuse make mojitos.  The mint was fresh from our garden — it grows like crazy, so a day in which I can use up about 2-1/2 cups of mint leaves is a very good day. To top it all off, my brother is a woodworker, and before coming down to visit he the took the time to make me a beautiful wooden muddler! It worked like a charm.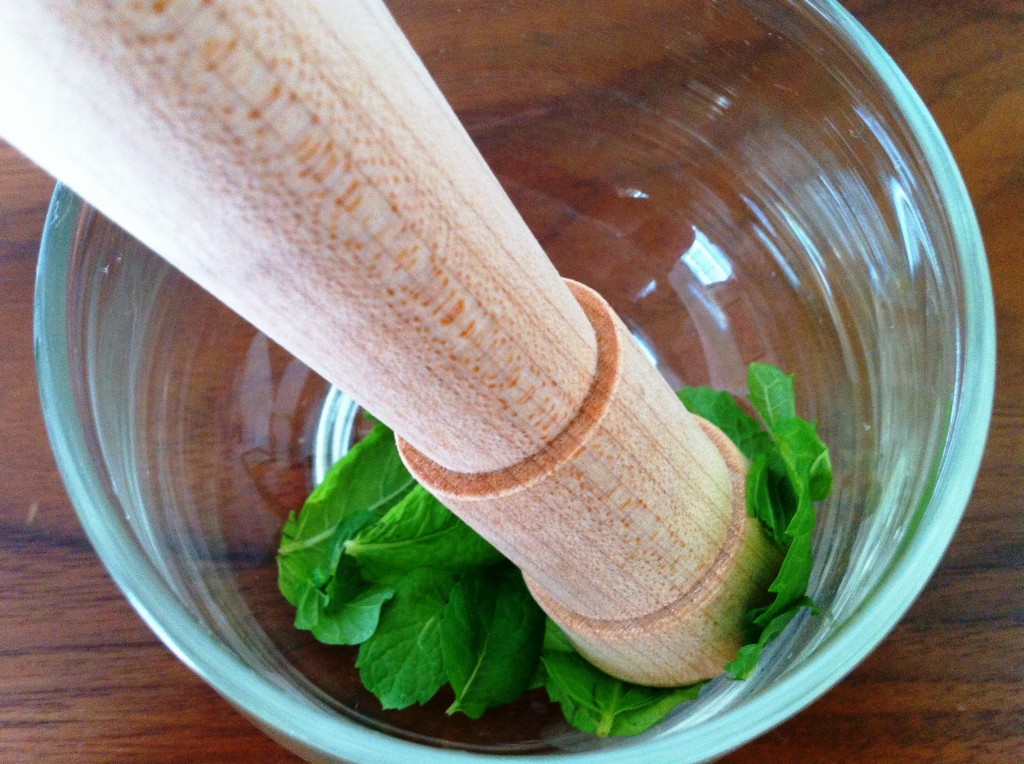 Easy, Tasty Mojitos
1 C. loosely packed mint leaves
1 C. lime juice (we used a mix of fresh-squeezed and bottled)
1 C. simple syrup (equal parts sugar and water, simmered until dissolved, then chilled)
2 C. rum
2 C. sparkling water
Despite owning perfectly nice pitchers, I thought it would be fun to use half-gallon mason jars.
We used raw sugar and experimented with blending equal parts dark rum and light rum, which made for darker mojitos than I've seen before, but they were super good. After hanging out on our sunny, breezy porch and chatting over drinks for a few hours, we were definitely ready for dinner. And what a dinner!
We make a lot of tacos/fajitas around here, and these were some of our best. The key is definitely fresh, homemade tortillas, which are about as easy as can be:
Tortillas
2 C. flour
2 tsp. salt
1/4 C. olive oil
3/4 C. boiling water
Mix the dry ingredients, then mix in the oil and water.
Form dough into balls, about one-inch in diameter. Cover with a damp towel and let sit 30-45 minutes.
On a lightly floured surface, roll out each ball into a tortilla. Fry each tortilla lightly on both sides over medium high heat.
Enjoy!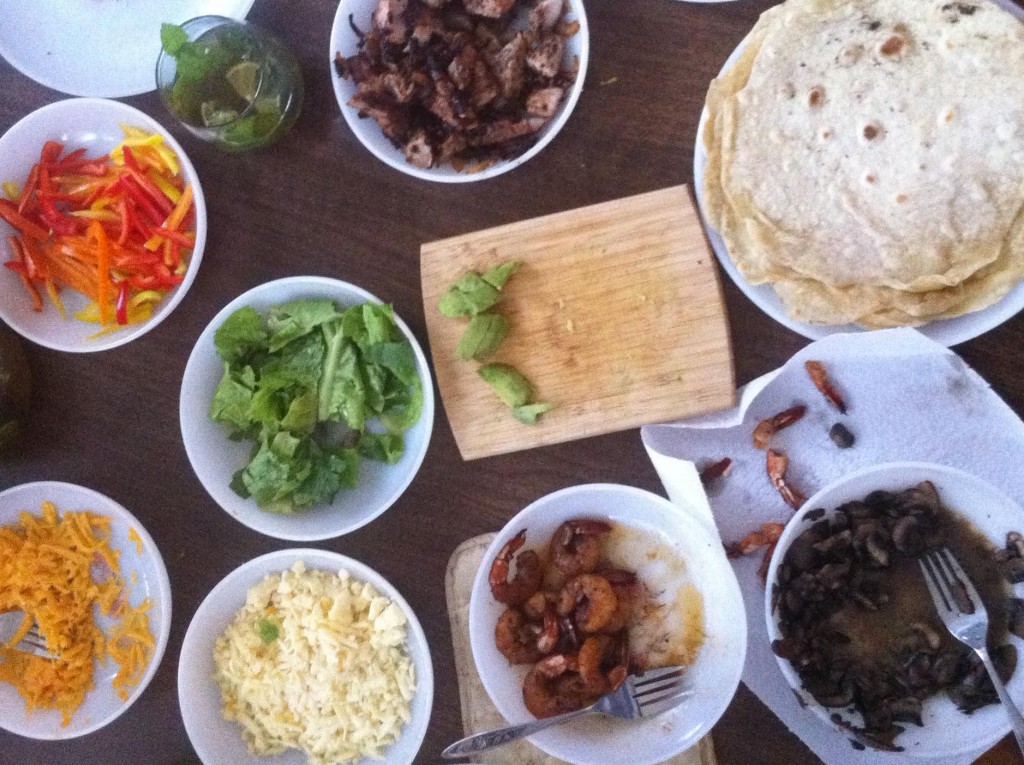 Our spread included fresh lettuce, bell peppers and avocado; sauteed onions, mushrooms, shrimp, and seasoned pork; and two kinds of cheese, Hook's two-year cheddar and our homemade monterey jack (more on that in another post!). I was only able to snap a couple of pretty poor phone pictures before everything was gone!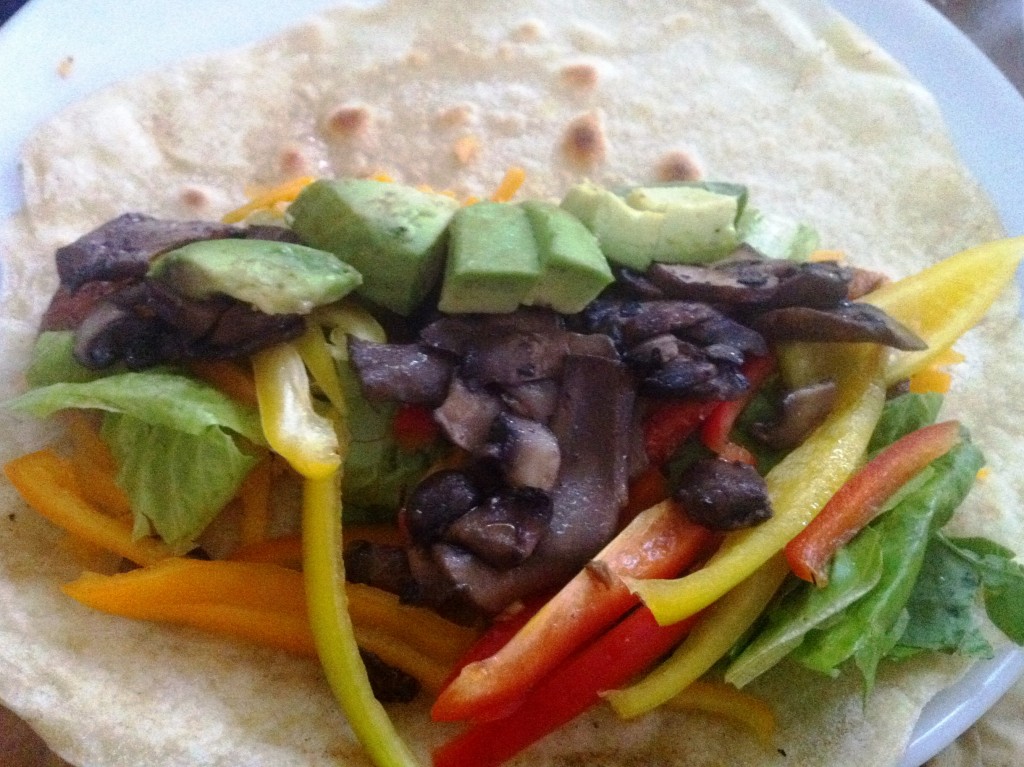 So that was Saturday – stay tuned for a Sunday update later this week. Meanwhile, how was your weekend? Eat or drink anything delicious?