Last week I made some pretty great broccoli & potato croquettes, loosely following this recipe, originally from Bon Appetit magazine. I was worried there wouldn't be enough (silly!) so I made a double batch, probably 30-35 croquettes. They were really good for dinner (for some reason, they tasted to me a lot like fried avocados… no wonder I loved them), but they were even better on some leftover homemade buns from sloppy joes day.
This is my new favorite veggie "burger":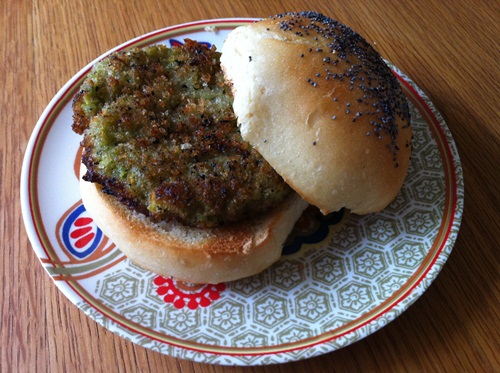 They were so good that I plan to make another big batch this week, freezing some for quick lunches anytime. When I do, I'll take some pictures and post more details on making the croquettes themselves (though you could of course follow the recipe on Epicurious, linked above).
To "make" the "burgers," I buttered the buns (bun recipe here) and put the patties and buns in the broiler. The patty had already been pan-fried, so the broiler makes the outside nice and crunchy again. To finish them off, I added some homemade salsa.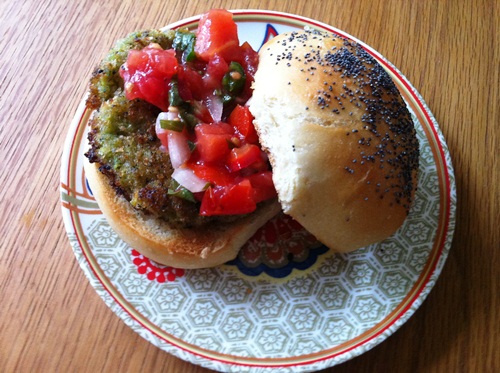 I often struggle to find good lunch options, so having these on hand is going to be a big win for me. Try it out, let me know if you taste the fried avocado!