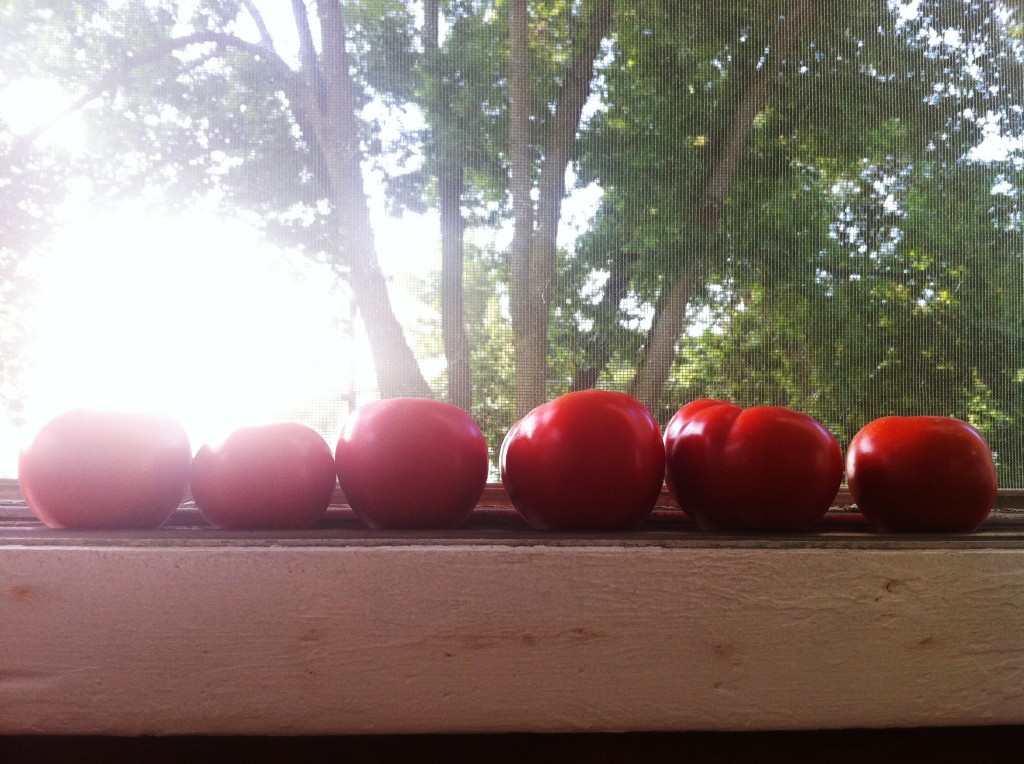 Our tomato plants have started producing bright and shiny fruit, and we're doing our best to keep up (for now). After a winter that lasted way longer than I care to remember, it is a delight to eat fresh produce with every meal.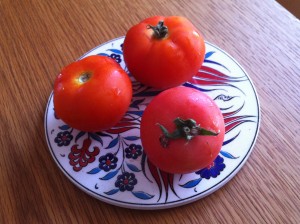 Over the past year, I've been experimenting with a lot of high-heat flatbreads – in particular, we've been eating a lot of homemade pizzas and pitas. Mostly, they've been pretty traditional options: a lot of sausage-mushroom pizzas, felafel and hummas pitas, and delicious meaty shwarma.
At the advice of my friend and co-blogger Mallory, I've been using Farmgirl Fare's pita recipe, with pretty great success. But lately I've been having a hard time getting the pitas to puff up as well as they used to, which means unpredictable pockets. I'm not too worried about this, since I started combining two of our favorite meals into a delicious (if obvious) snack: the pita pizza.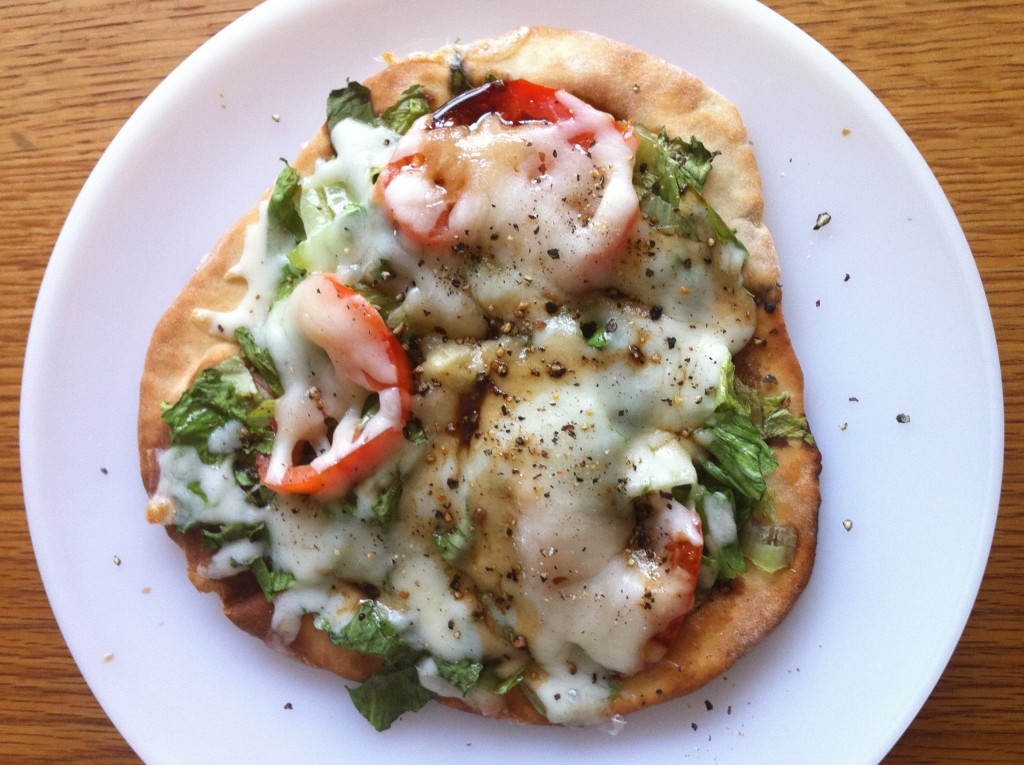 It started as an attempt to recreate a cherished brunch memory from Madison Sourdough — a warm, fresh focaccia topped with arugula, cheese, oil and balsamic vinegar. (Sadly no longer on their menu). For the pita version, I piled on lettuce, tomato and cheese, and added the oil and vinegar (and a generous amount of black pepper) after two minutes in the broiler.
I think it's worth noting that Ben topped his brunch pita that day with sauteed kale, tomato and fried eggs. I didn't get a picture, but it was decadent.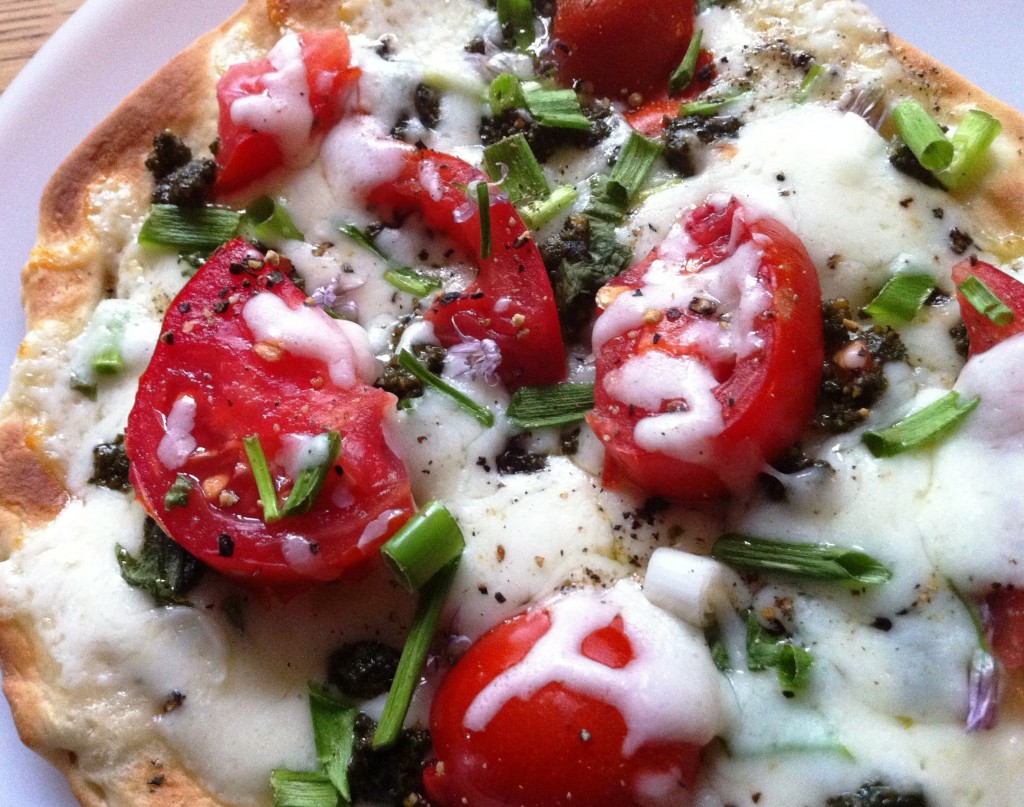 Pitas take a lot less work that I thought they would, and once I have a leftover batch lying around, this snack comes together in a snap, especially with fresh produce close at hand!
Not surprisingly, it is also gone in a snap.