About a month ago, my partner brought home a big bunch of fresh garlic from the farm. That's good news, since I can't get enough garlic. We hung it from a hook in our porch ceiling and let it dry. Charming decor, I know.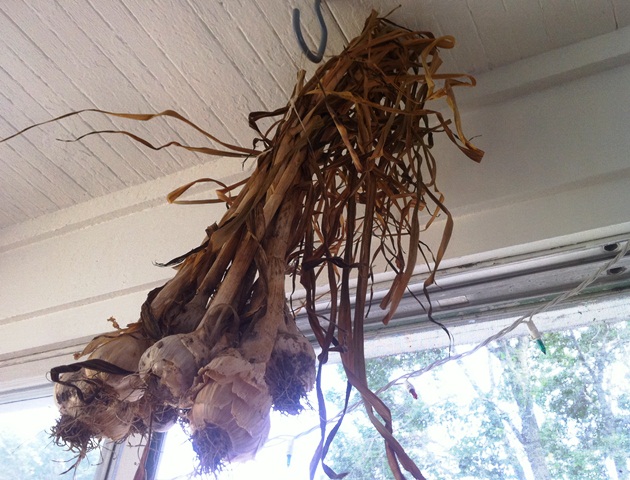 A few weeks later, I was out on the farm and he showed me how to clean up the garlic for market, trimming the ends and using a tiny knife to peel away the outermost layers, revealing a shiny, bright white jacket. It's not exactly rocket science, but it's right up my alley. Today I took down our bunch of now-dried garlic, put on an episode of Mad Men and got to cleaning.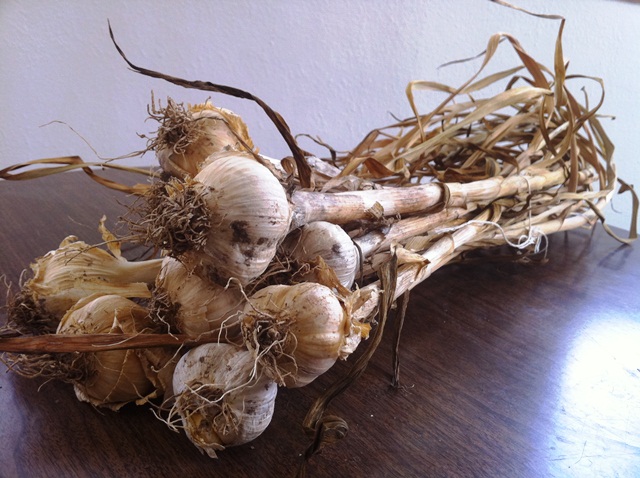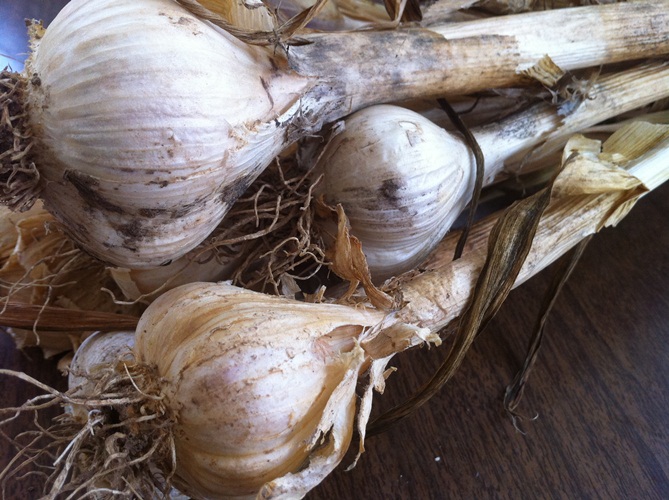 I have some room for improvement, though. I tend to peel away too many layers, exposing the cloves. It's hard to know when to stop. (Is that a sign of addiction?)
Anyway, despite my over-zealousness, the bulbs got all beautified and I thought I'd post some gratuitous garlic shots here. Enjoy.