In college I had a roommate with a huge record collection, and I loved everything about playing those records: sifting through the colorful albums for something to play, the sound of little pops and crackles in the older vinyl, switching the record over every twenty minutes — even packing them all up in milk crates for moving was kind of special.
If I had to pick a favorite thing about records, it would probably be the warmth of their sound, but album art comes in a close second. Cramped cassette and CD covers never worked as well, and although I still pay some attention to album art with digital music, I rarely spend any time looking at an album cover when I select it in iTunes.
Enter: the LP as decor.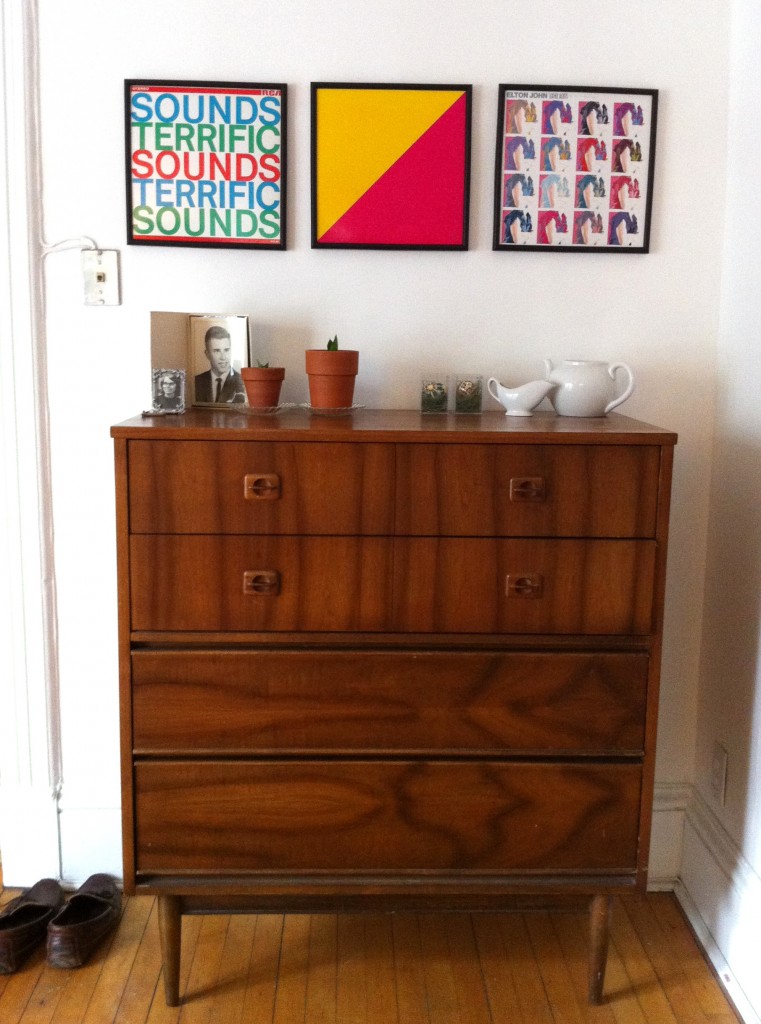 The triptych of album art above the cabinet in our dining room is probably my favorite "vignette" in our home. I change it up every few months, and recently I picked out these albums to brighten up the space for summer.
In the current rotation are all recent thrift-store finds: Sounds Terrific, a compilation from RCA featuring the grammatically troubling perennial favorite, "Music to Watch Girls By;" James Taylor's Flag; and Elton John's Leather Jackets, whose back cover is almost too good to be true: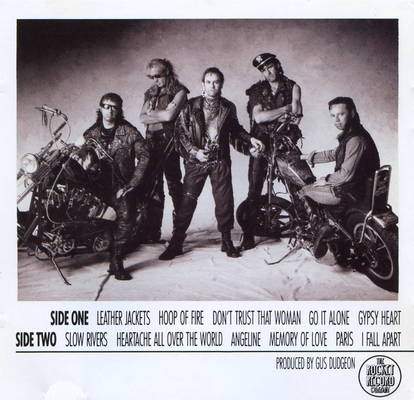 This is just a little step up from propping the albums up on the record player, like I did in college, but its still a super affordable way to add some visual interest. Album frames cost only about $10 apiece, and I have a lot of fun sifting through $1 or $2 records in thrift stores, picking out my favorite album art. Whenever I'm ready for a change, I just thumb through my own (small) record collection or hit up a thrift store for a new display for under $5. Not bad!