Those of you who follow me on instagram (ahhem, @sidonie_s) may have seen me post last week with great excitement at the arrival of my first Skandicrush subscription box.
For those that haven't already heard, Skandicrush is a new subscription service that brings Scandinavian-designed (and/or Scandinavian-inspired) housewares to your door once a month. I had sworn off subscription boxes when I came across a review on Door Sixteen of the debut Skandicrush box last month. It was a no-brainer.
When the box arrived last week, I was both delighted and disappointed to find it was a perfect match for me–How perfect? Well, here's are the contents of the beautifully-curated box: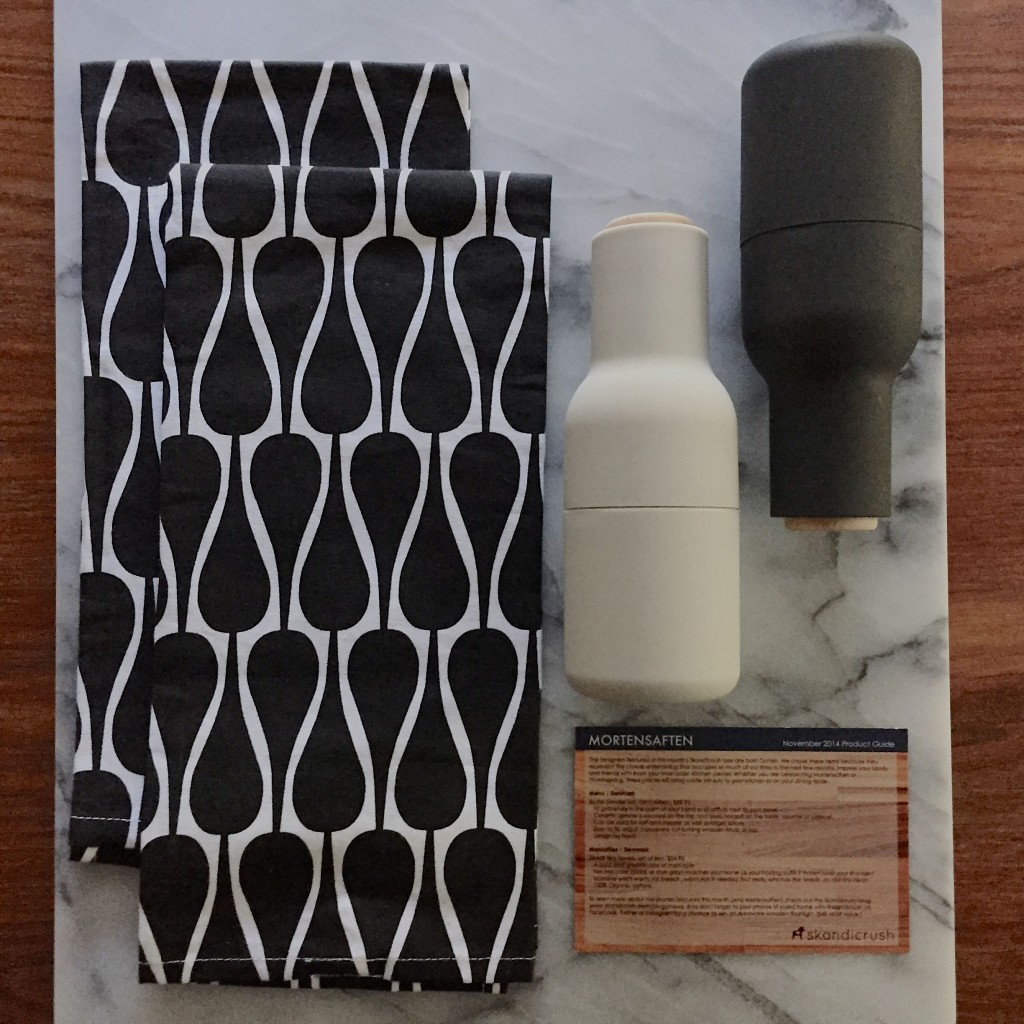 And here's a quick snap of my kitchen counter before the box arrived:
Notice anything (beyond the bananas that are well past their prime)? That's right: those beautiful salt & pepper grinders, made by Menu. You can read more about the bottle grinders and the other items in this months box over at the Skandicrush blog. They hold a lot, so you're not constantly having to re-fill the grinder, they feel great and are super practical–the little wooden "stopper" rotates to make a finer or coarser grind, and, of course, they look great. In the three months I've had them, I've gotten a lot of compliments from dinner guests.
(Before these, I had a tiny pepper mill that I bought in Turkey–it looked great, but was endlessly frustrating: I had to refill it several times a week, and the super-small opening to refill it meant more pepper would wind up bouncing all over the kitchen than in the grinder itself. There's just nothing like the right tool for the job.)
I coveted those grinders for over a year before ultimately putting them on our wedding registry and receiving them from a wonderful family friend this August. So even though I was a little disappointed that the much-anticipated package wasn't all new to me, I was thrilled that this new subscription box lines up so brilliantly with my taste.
AND THEN, as if I couldn't speak already speak highly enough of Skandicrush, this arrived in the mail yesterday: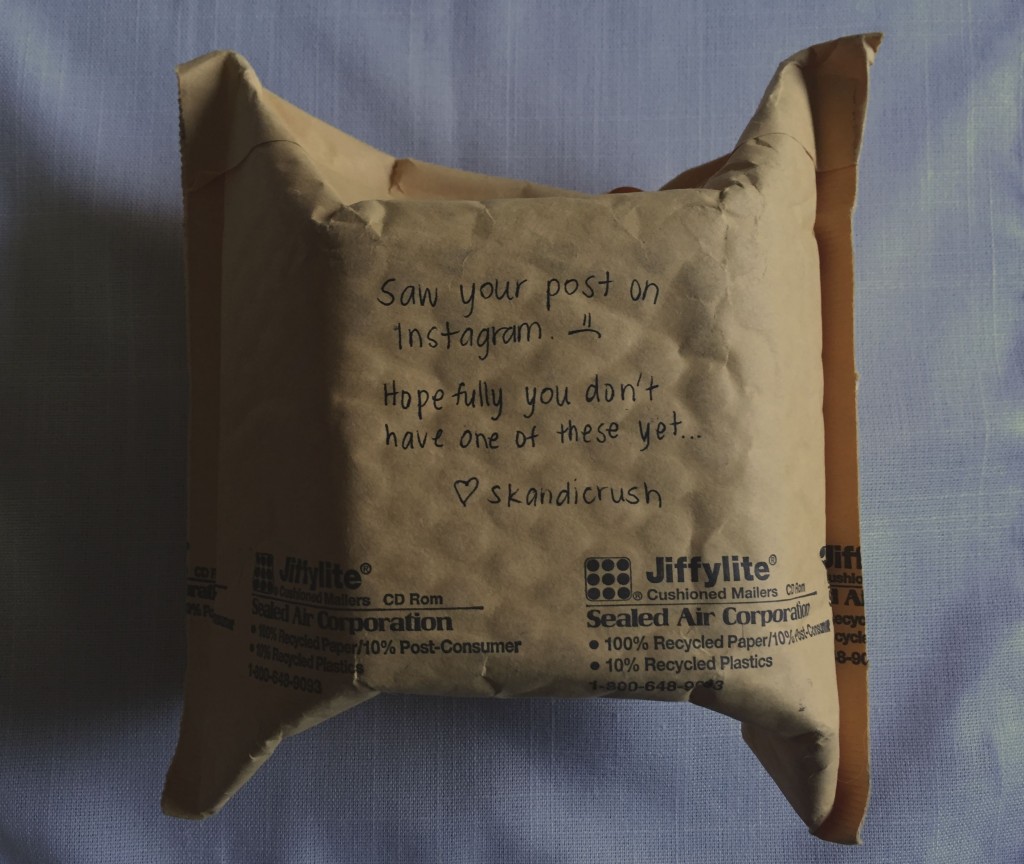 And inside: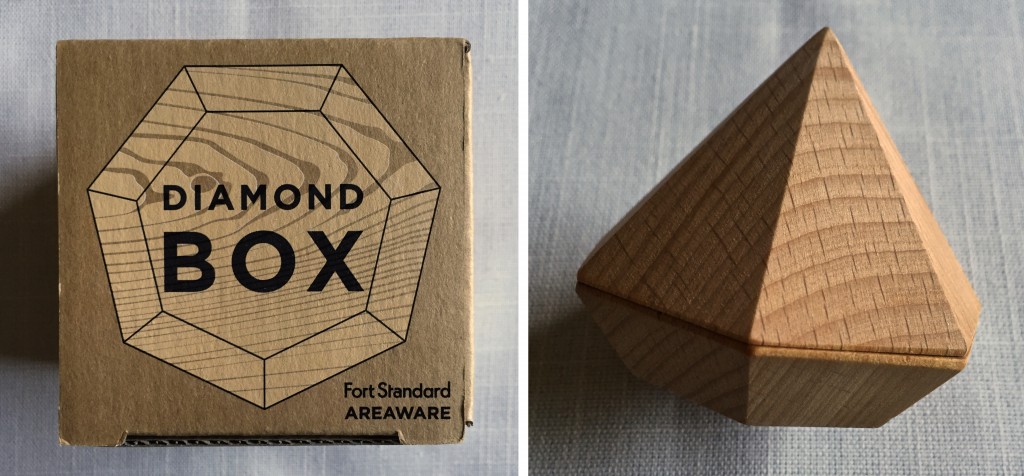 A beautiful gift from the folks at Skandicrush, who perfectly understood my excitement and disappointment. Seriously, these guys have the world's greatest customer service! I cannot say enough good things about the products or the people behind them.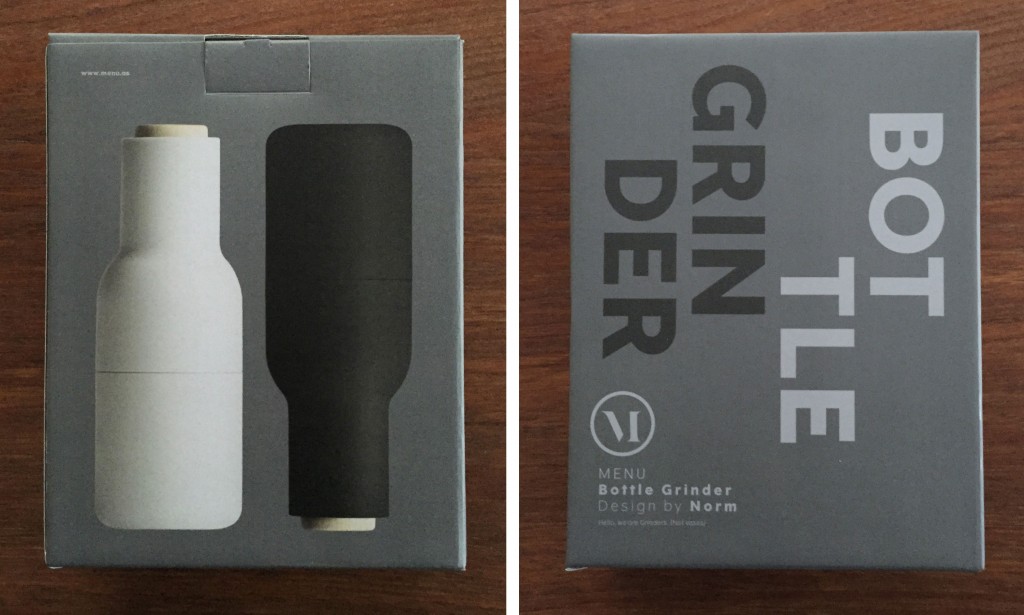 And since I still don't really need two sets of salt & pepper mills, I'm giving away these beautiful bottle grinders, brand new in the box, to one of you lovely people reading this right now. The set retails for $59.95, and the November Skandicrush box is sold out–so this is your chance to get this perfect example of beautiful, functional Danish design for free!
To enter the giveaway, just leave a comment on this post: let me know your favorite kitchen utensil/tool–or the one that frustrates you the most (I'm looking at you, tiny pepper grinder), your favorite Skandi brand, or, y'know, just say hello! For additional entries, share this post on Facebook, Instagram or Twitter and leave an additional comment (one for each share) below to take credit for sharing.
Next Thursday, November 20, I'll let the Random Number Generator at Random.org select a winner from the comment section below.
Please note I can only ship within the U.S., and I'll follow up with the winner by email–so make sure your email is correct when you leave a comment! :)
Thursday, November 20, 2014 5:37 PM PST – Update: The drawing is now closed. Congratulations to the winner, commenter #24, Liz! Thanks so much to everyone who participated.