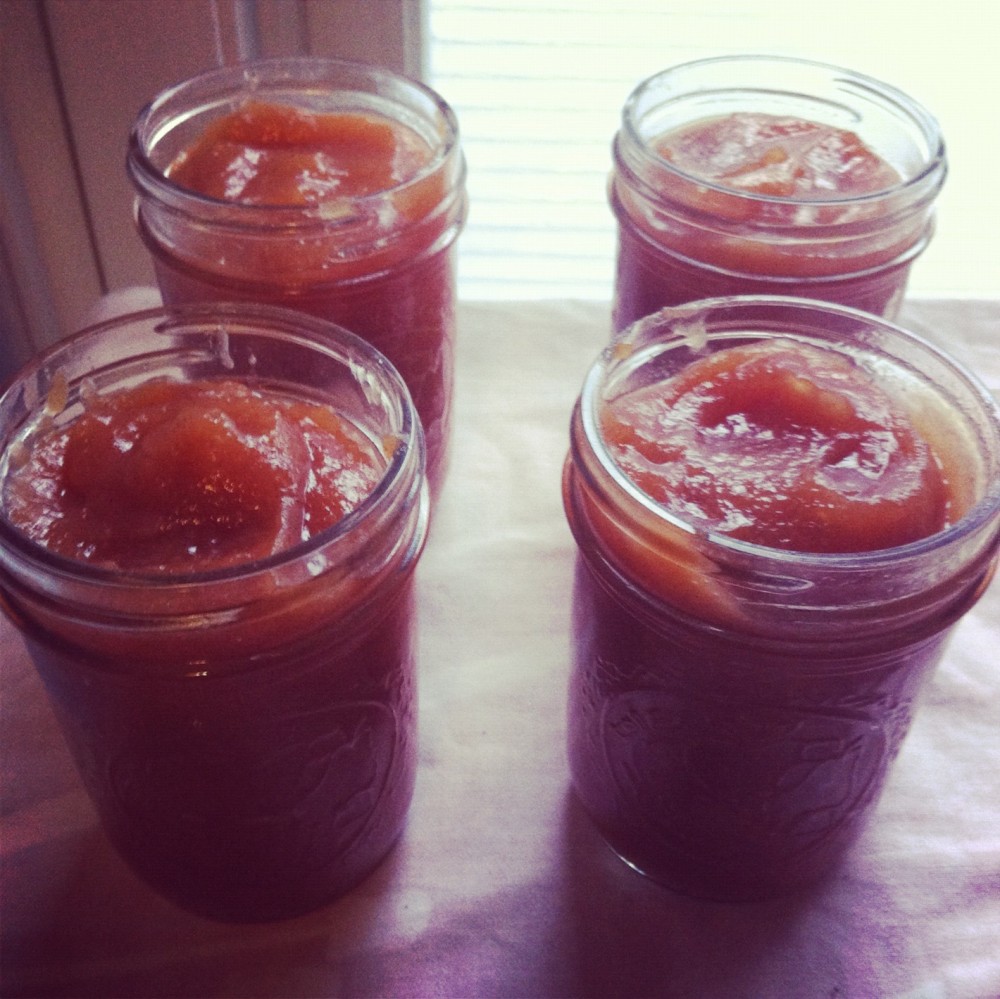 Last week I wrote about our first take at preserving, following this recipe for apple-pear butter. Of course, trying just one new recipe for our first time canning wasn't enough of a challenge/mess for me, and I was really excited about another recipe on the same blog, this one for pear chutney. Again, I won't copy the recipe here since you can find it over on AJ's blog.
We had extra pears, so we made a batch and a half, and wound up with seven half-pint jars of delicious chutney. I didn't add extra cider vinegar, though (two cups was all I had on hand) and subbed in just a little water. In retrospect, I wish I hadn't, because the chutney came out a bit too watery. After cooking the mixture down for 30-40 minutes, it still didn't really seem to be thickening up, so I gave up. Luckily, it's still delicious–just a little too juicy. Next time, I'll probably cut the liquid a little.
The only other tweak I made was to add garam masala to the chutney, which I thought was a pretty tasty addition.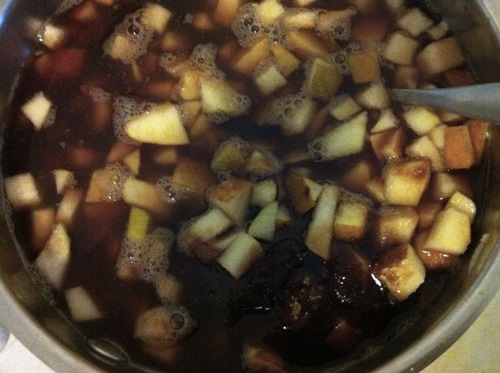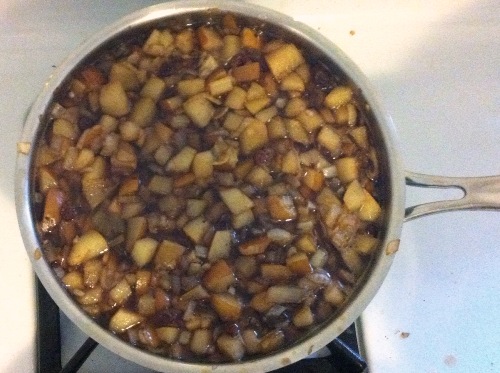 Once I got tired of trying to cook it down, we poured it into our sterilized half-pint jars, covered them, and processed for 10-15 minutes in our boiling water bath.
We opened a jar of it with my dear friend Liza when we dropped by her house a few weeks ago, and apart from the previously-mentioned wateriness, it was pretty delicious–and really vinegary. I like it a lot, but next time I'm cutting the vinegar/liquid, to be sure. One last tip: don't leave out the raisins. Delicious.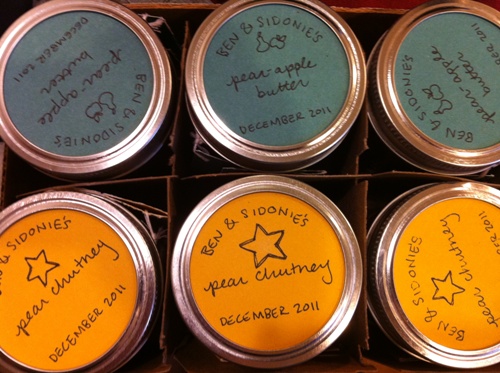 In all, our first canning experiments left us with thirteen sweet little half-pint jars that we've been happily handing out over the past few weeks. I had a lot of fun making little colored labels. We also attached ingredients lists and a mini-recipe for chutney & cheese toasts to spark a little inspiration. Here it is:
Chutney & Cheese Toasts
Lightly toast eight slices of french bread and spread with butter. Mix 1/4 C. grated cheddar cheese with 1 tsp. dried thyme and black pepper. Spread chutney on toasts and divide the cheese among the slices. Broil until cheese is browned. Serve as a snack or appetizer.
Anyone else out there have great ideas for chutney? Pass them along!