First, a PSA: Today is your last day to go enter my giveaway and win a pair of lovely Scandinavian salt + pepper grinders. I'll be randomly selecting a winner tomorrow at 5pm PST. Go! Comment! Win!
Ok, now moving on.
Like much of the rest of the country, it's gotten super cold here in the past week (though it looks like it might warm up again soon!). Thankfully, before the frost hit we harvested all the unripe tomatoes on our one lonely tomato plant.
Even though they weren't yet ripe, I didn't want to lose that produce, so I decided to make a nice, tangy salsa/relish.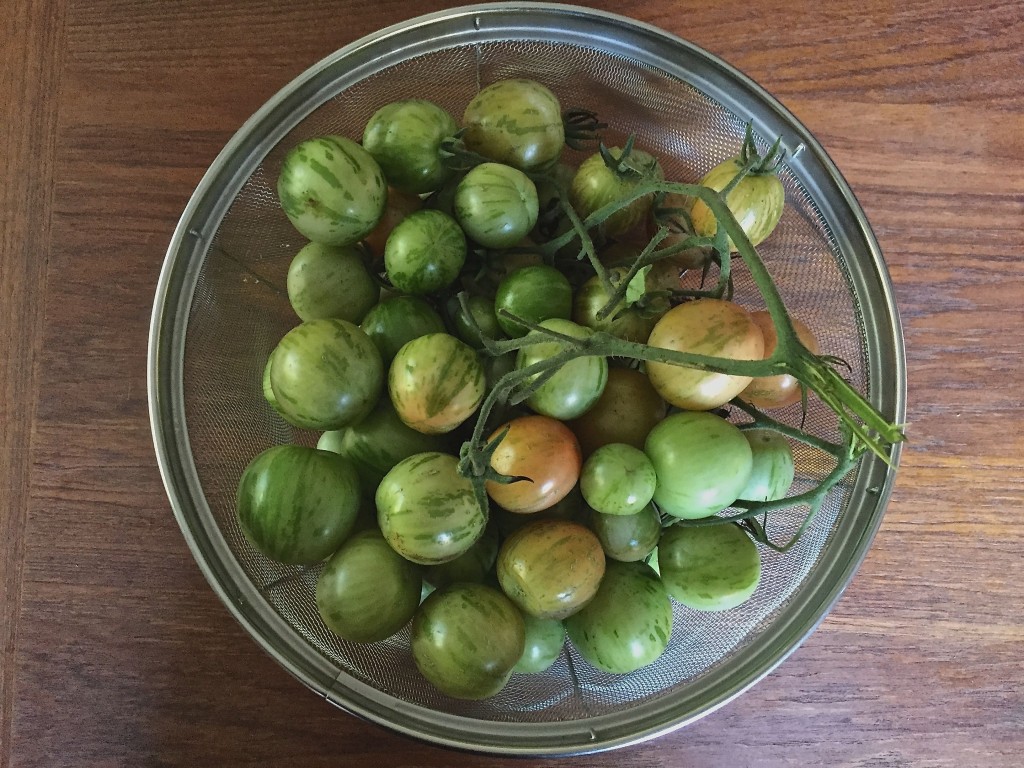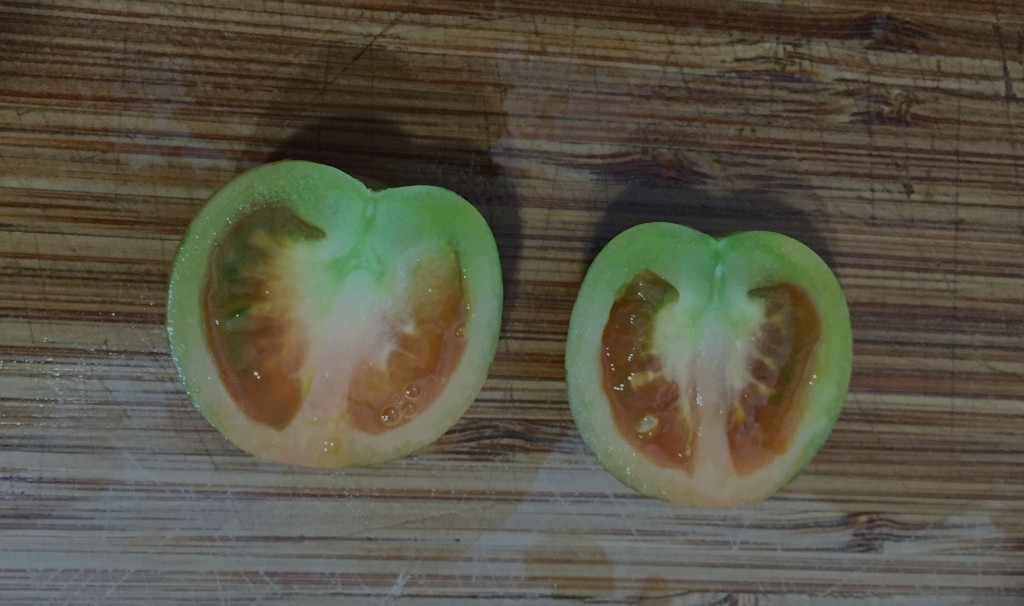 A group of our friends, most of whom work on a local farm, invited us to a nacho potluck night last week (sidenote: nacho potluck=brilliant) and I brought a half-pint jar of the salsa–it was gone almost immediately. I'll take that as a stamp of approval from a group of friends who know good food.
This bright, spicy salsa also turned a boring lunch of leftover rice + beans into something pretty delightful.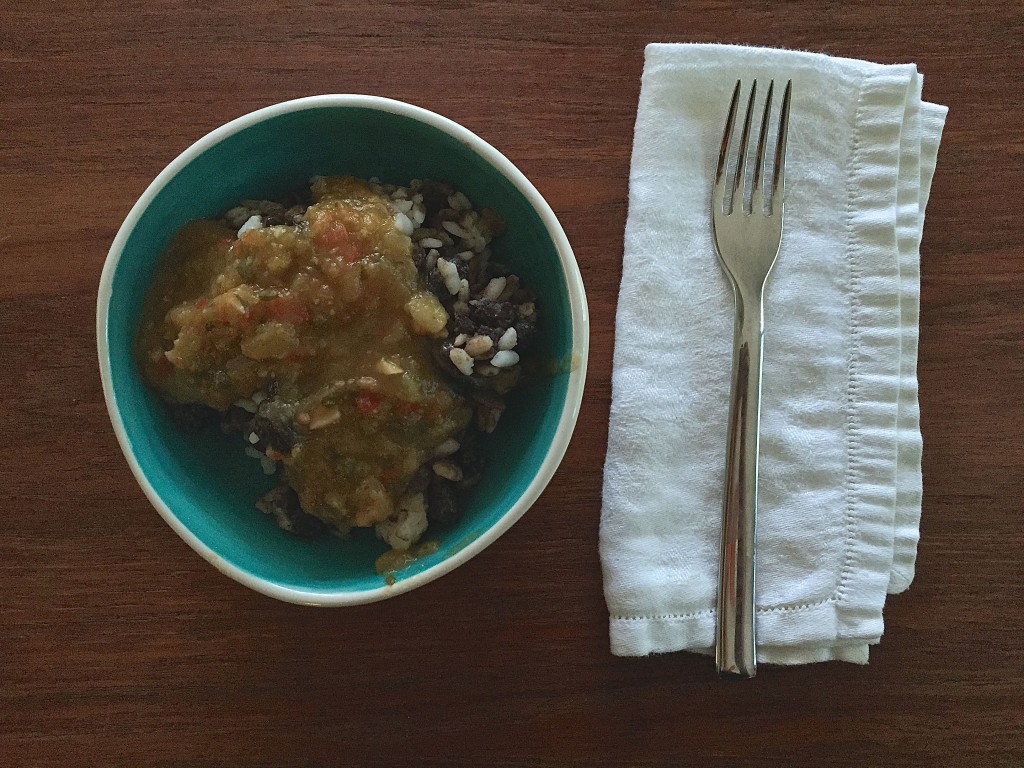 Tangy Green Tomato Salsa
All of the following ingredients are approximate; use what you've got and it'll be delicious. If you decrease the spice, though, I'd recommend also decreasing the apple cider vinegar (replace some with water if the mixture is too dry), or cooking the batch longer to mellow out the acidity. ACV is powerful stuff.
30-40 small or medium-sized green tomatoes, halved or quartered
3-4 onions, chopped
3-4 red bell peppers, chopped
6-8 apples, chopped
15 garlic cloves, chopped
2 C. apple cider vinegar
1 ½ Tbsp salt
4 jalapeno peppers
4-6 tablespoons cilantro
2 Tbsp cumin
2 Tbsp black pepper
Cook the tomatoes, onions, peppers, apples, garlic, vinegar and salt over medium-high heat. Bring to boil, then turn heat down and simmer for 1-2 hours. Next, chop the jalepenos and cilantro, and add them to the pot along with the cumin. Use an immersion blender to get the consistency you want (chunky or smooth–whatever you prefer).
I only had two jalepenos on hand when I made this salsa, but here I'm going to highly recommend doubling that as it wasn't as hot as it should be. The heat is a necessary balance for the tangy vinegar.
This recipe is plenty acidic, so I went ahead and canned it in a water-bath, but it could also freeze nicely, and the vinegar means it'll probably keep pretty well in the fridge too–though mine doesn't last very long in the fridge.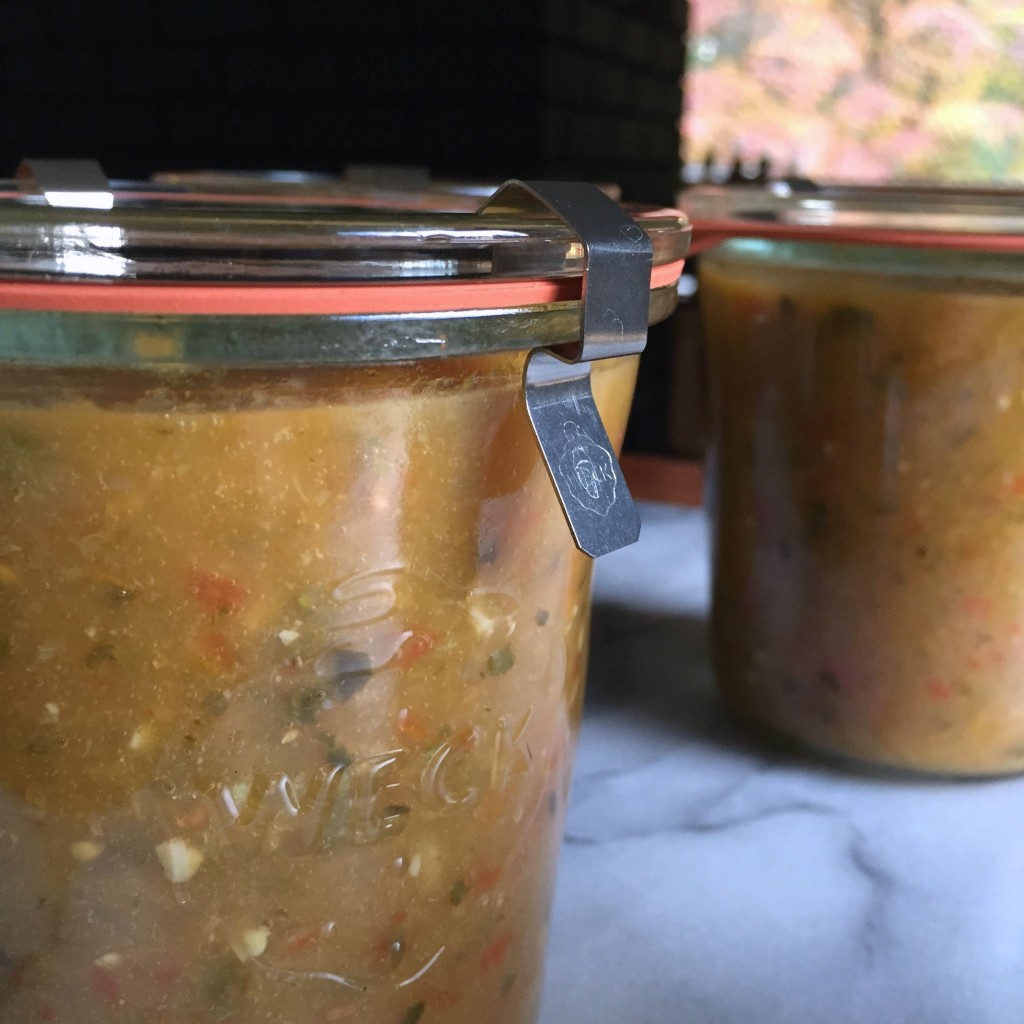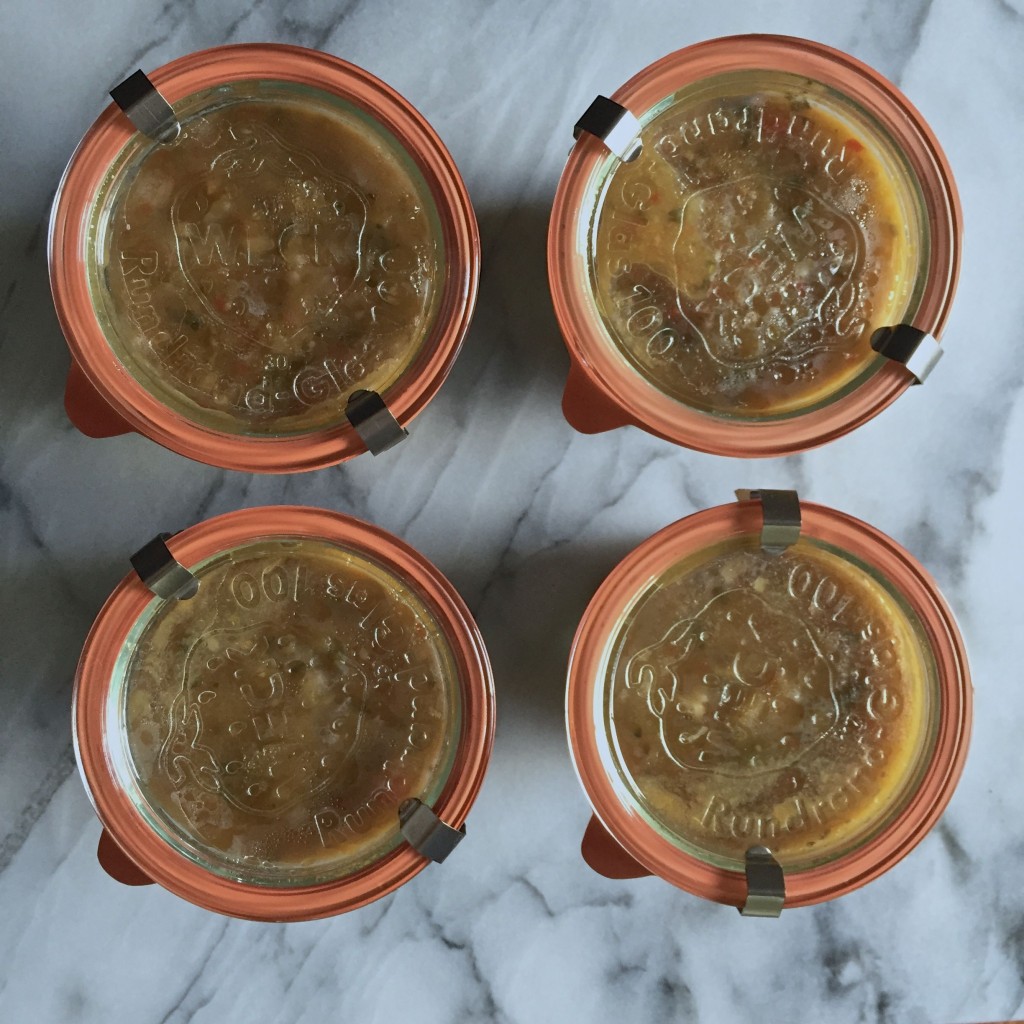 I really love my new Weck jars for canning–although I miss the familiar "pop" of the mason jar lid that tells me it's sealed.
What else are you doing with your end-of-season veggies?